Support women and girls in cybersecurity.

March 29-30, 2024
24+ Hour Virtual Global Hack & Chat Event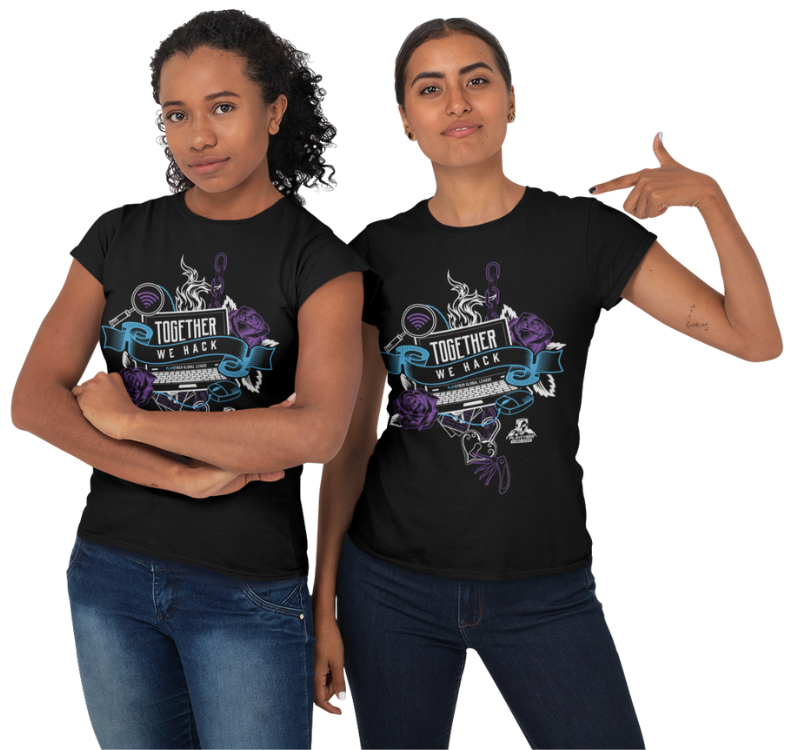 WHY SPONSOR W6 2024
Wicked6's unique blend of "Hack and Chat" creates an incredible, positive experience for women to grow their skills and network. In 2024, the 24-hour long event will feature three main activities:
Virtual Conference

Open to attendees of all genders, the conference agenda follows-the-sun to showcase presentations by top female cybersecurity talent from multiple countries, in multiple languages.

Open, Capture-The-Flag style Cybergame Play

All female attendees are invited to play virtually on any of our six cybergaming platforms for the entire 24-hours of the event with prizes awarded throughout.

International, Women-Only Cyber Skills Team Tournament

The top 6 teams will compete LIVE during the final session, with play-by-play shoutcasted by John Hammond streamed on TWITCH.



The live event kicks off March 29-30, 2024, and enters its fourth year. Last year, we had 1300+ women register from 25+ countries and sessions were provided in 6 languages.
Lock-in today to become a pivotal sponsor of Wicked6 2024. Packages range from $500 to $30K. Depending on your level, sponsor benefits include:
Talent Engagement and Lead Generation Through Opt-in Lists and Virtual Exhibits

+ Promote your brand and brand values in dedicated emails that include a link to your website

+ Illuminate your brand's essence through a virtual exhibit booth and engage visitors with your unique offerings.
Branding Online, In Stream, and On Jerseys

+ Witness your brand shine on the live stream's bottom thirds, reaching our worldwide audience of estimated 4K

+ Benefit from an official press release that proudly announces your sponsorship, showcasing your commitment to increasing the number of women in cyber

+ Elevate your online presence as your logo and company link feature prominently on the Wicked6 website.

+ Go a step further and proudly announce your sponsorship on your site with our provided "Official W6 Sponsor" seal.

+ Present a captivating 30-second commercial during the live stream

+ Proudly display your logo on the W6 Jerseys (must confirm by January 1, 2024, limited spots)
Speaker and Engagement Opportunities for Your Top Women

+ Secure a speaker spot that introduces a keynote session

+ Participate in exclusive 5-minute live stream interviews during tournament

+ Forge genuine connections with engaged audience with tickets for your team to participate and network on our virtual platform

+ Enjoy a personalized company discord channel
Yearlong Enrichment

+ Continue your sponsorship benefits as a league sponsor benefiting a company channel in Discord, individual league memberships for your team, and ability to deliver branded webinars during the year for league members.
Become a Wicked6® Sponsor Today!
Join leaders in our community in supporting the workforce of tomorrow. Plus your logo on cool merch!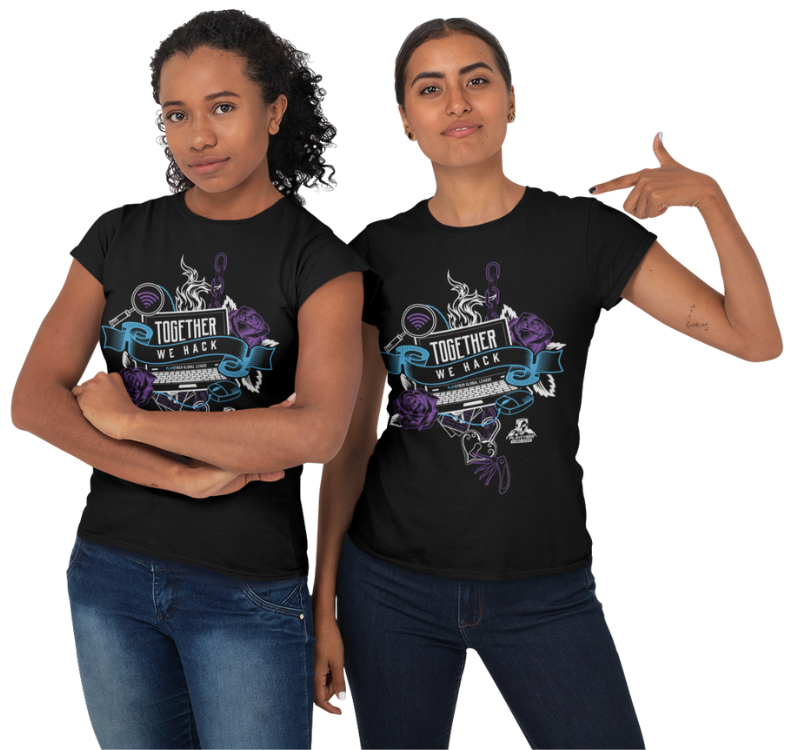 Wicked6® is:
A FREE event for women & girls to ATTEND and others to WATCH. Includes COMPLIMENTARY membership in the PlayCyber Global League for 2023.

A FUNDRAISING EVENT for the Women's Society of CYBERJUTSU!

GLOBAL SPEAKERS on cybersecurity careers.

CYBER GAMES for

all skill levels

Capture the Flag Challenges
Attack and Defend
Plus prizes & merch!

NETWORKING in Discord over 24+ hours.

The Signature Event for the PlayCyber Global League's (PCGL) WOMEN'S LEAGUE.
Become a Game Platform Partner There is no charge to be a Games Platform Partner, but there are plenty of benefits and you're helping women.
Your platform logo is featured in all event email promotions.

Your platform logo and game description are featured on the Wicked6 website, with a link to your website.

Your platform logo or name is included in social media before, during, and post-event.

In-kind arrangement.